Main content starts here, tab to start navigating
Smorgasburg and sister market Brooklyn Flea have become international destinations. We have been there since day one and we're still there three days a week. Come visit us at the market where we debuted our famous lobster rolls.
We are back at Smorgasburg 2022 Season! Starting April 1st you'll be able to enjoy our lobster rolls at either World Trade Center, Jersey City or Prospect Park! Starting June 18th, we will be in Willamsburgh and no longer in Jersey City.
SMORGASBURG IS THE LARGEST OPEN-AIR FOOD MARKET IN AMERICA AND WE HAVE BEEN PARTICIPATING SINCE 2009.
Fridays
Smorgasburg at The Oculus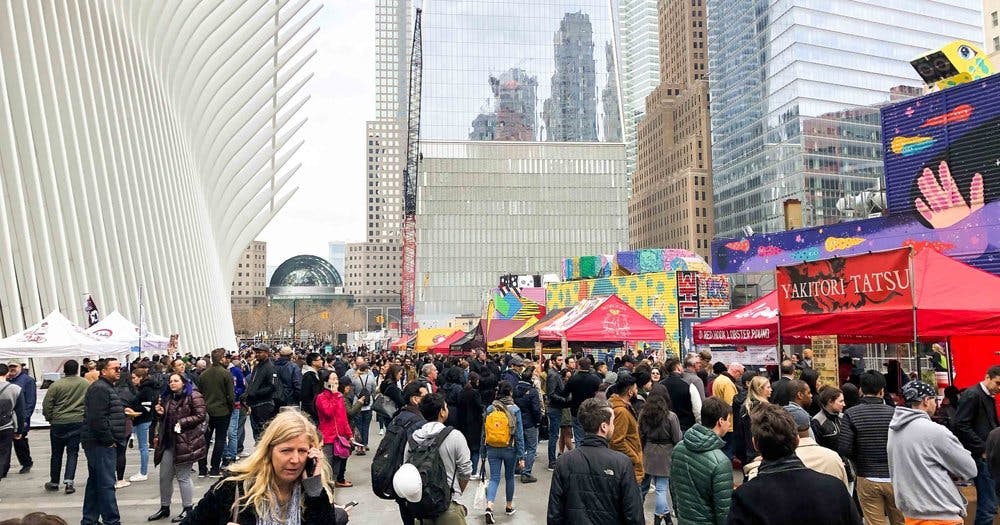 Westfield World Trade Center, Oculus Plaza, Manhattan, 11 am - 7 pm
Saturdays - Opening June 18th
The Og Smorg in Williamsburg


East River State Park • 90 Kent Ave. (at N. 7 St.) Brooklyn, 11am-6pm
Starting June 18th!
Sundays
…IN THE PARK WITH SMORG! PROSPECT PARK – BREEZE HILL


East Drive at Lincoln Rd. Brooklyn, NY, 11 am-6 pm
Saturdays- Last Saturday was June 11th
Smorgasburg in Jersey City

Corner of Hudson St and Harborside Pl. 11am-6pm