Main content starts here, tab to start navigating
Vanderbilt
The best lobster rolls are back in Midtown!
Hours & Location
230 Park Ave,
New York, NY 10169
(646) 747-0809
Monday - Friday 11:30am-8:30pm
Saturday & Sunday Closed
Last Day Friday October 6th!


Lunch specials available from 11:30am-3pm


For additional information visit our FAQ Page
Visit us at our flagship location in Red Hook Brooklyn


Dear Lobster Lovin' Friends and Family,
We will be leaving Urbanspace October 6th. This is the end of an amazing 8 year journey in Midtown. Bringing the best of Maine Lobster to all of you hustlin' folks. We will surely miss each and every one of you. Thank you for being such amazing guests.
In true RHLP fashion, we are hosting a Blow Out Party October 5th and 6th. Be sure to come by and say your "See you Soons"..... because we will be back in Midtown so stay tuned!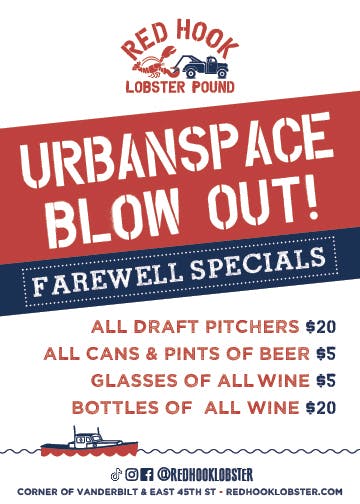 For Delivery check out
Grubhub, Seamless, Doordash and Caviar